Shared Value: Solving Societal Issues And Strengthening Our Business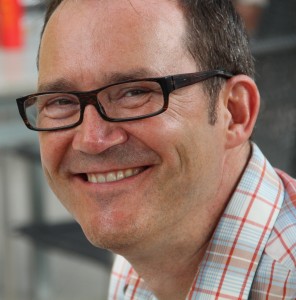 This week, my colleagues and I will attend the annual Shared Value Leadership Summit in New York City. The event brings together top thinkers on shared value—doing well by doing good—to explore the evolving role of companies in helping solve social issues around the world.
At Lilly, we've utilized the fundamentals behind shared value since our founding in 1876 through our commitment to developing medicines that make lives better. We all know healthier people have higher quality of life. They learn more at school and contribute more in the workplace and their communities.
As the reach of our medicines has grown across the world, we've expanded our vision and our approach to play a greater role in addressing the deeply-rooted healthcare challenges that disproportionately affect low- and middle-income countries.
In our new Lilly Global Health Programs Report, we've detailed how, together with our local partners, we are putting Shared Value into practice in Brazil, India, Mexico and South Africa—countries with a heavy and growing diabetes burden that lack the healthcare infrastructure to effectively reach all those in need. We're partnering with trusted local organizations to pilot data-driven innovative programs that point the way to tailored solutions through our unique research, report, and advocate framework. These programs have been developed in through in-depth consultation to best understand the social issue and possible solutions to improve patient and health system outcomes.
But that's not all—we're also weaving shared value into our core business operations around the world. Our CEO, Dr. John C. Lechleiter, who will be speaking at the Summit, recently tasked a cross-functional team—with expertise in marketing, manufacturing, and finance—to develop a shared-value-based business model looking at specific markets. Furthermore, Elanco, our animal health division, is also employing the Shared Value concept in their global hunger efforts. (#feedthe9) This shift in mindset is important for us to embed across the organization.
We are starting on the Shared Value journey and it must continue. As Dr. Lechleiter put it, "To be successful, shared value cannot be a 'project' or a part-time assignment." And that shift is teaching us valuable new lessons that strengthen our business. Using a shared value lens, we can get a stronger sense of the customer needs in target markets, and better align our approach with the capabilities of the healthcare systems that deliver our medicines. This effectively informs our business strategies and our overall philanthropic approach as we look to make a greater impact. Shared Value helps us fulfil our aspiration of making lives better for people around the world. We are one company and are humble in believing we are one part of the solution to these vast social issues.
The Shared Value Leadership Summit is a unique opportunity to think bigger, and to learn from the companies that are doing well by doing good! You can follow the conversation on Tuesday, May 12 and Wednesday, May 13 on Twitter with the hashtag #SVLeaders, and join the Live Broadcast here.
Stay Connected
Job Alerts
By signing up for job alerts, you'll be the first to learn about opportunities that could be a great fit for you via periodic email updates.
Sign Up
Join Our Talent Community
Share a bit about yourself, such as the career area you are interested in. We will then reach out to you when the perfect position is available!
Sign Up