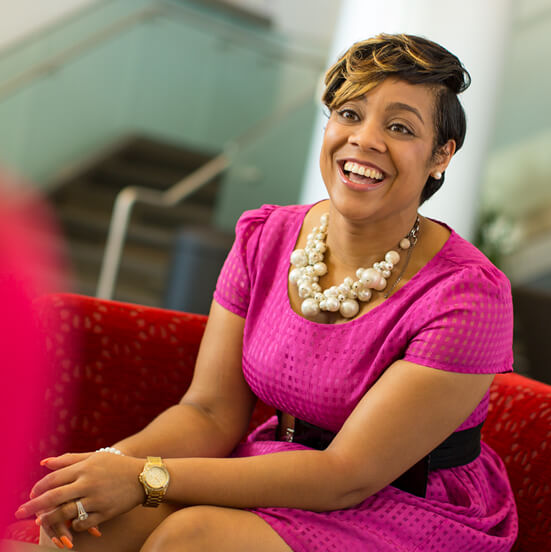 Celebrating Our
Differences. Sharing
Our Success.
Embracing diversity and inclusion is at the core of our organization. It is the lens through which we understand and respond to the unique needs of the millions of individuals who depend on our medicines worldwide. For us, embracing diversity means understanding, respecting and valuing differences, including but not limited to race, color, religion, sex, sexual orientation, gender identity, national origin, protected veteran status, disability or any other legally protected status. We foster an environment that encourages our exceptional employees to feel comfortable in a culture that supports them being themselves.
How We Are Inclusive
Awards & Achievements

Employee Resource Groups

Our employee resource groups (ERGs) are a critical part of the overall fabric of diversity and play a key role in the progress we are making. Approximately 12,500 of our employees are members of 10 groups in more than 60 worldwide chapters. These groups offer strong support networks for their members and help our company develop talented individuals for future leadership roles. All groups are open to our employees who have an interest in participating. We all benefit by learning about the many cultures that combine to make one Lilly. Our current groups include:
Africa, Middle East, Central Asia Network
BE@Lilly (Black Employees @ Lilly)
Chinese Culture Network
Early Career Professionals
Japanese International Leadership Network (JILN)
Lilly India Network
Organization of Latinx at Lilly
PRIDE (LGBTQ + Allies)
Veterans Leadership Network
Women's Network
Working and Living with Disabilities
Learn more about all of our groups.
Military Veterans — Hiring Our Nation's Heroes

As a company founded by a veteran, support for members of our military is part of our heritage. We offer an environment that is supportive to members of our military in the form of career opportunities, veteran community programs, volunteerism and other aid.
We give retired and current military members an opportunity to transition their skills and strengths to important work in the private sector. Members of the military are encouraged to explore our career opportunities and continue the mission of making life better for people around the world.
We currently provide time off for military duty and military family service member-related leaves, including military duty leave such as involuntary or voluntary activation, training, military family leave and military family member-related leave. Additionally, we work with employees serving to ensure that benefits, pay, years of service to the company, and other details are handled in a manner that supports the employee's ability to serve while maintaining his or her future with Lilly.
Learn more at our Military Veterans Page.
Lilly Accepts DACA Work Authorization
Lilly proudly employs Deferred Action for Childhood Arrivals (DACA) recipients and continually advocates for sensible immigration reforms that cultivate and support a diverse and skilled workforce. By including everyone, we ensure that we can innovate, accelerate and deliver life-changing medicines that make a difference for people around the world.
Stay Connected
Job Alerts
By signing up for job alerts, you'll be the first to learn about opportunities that could be a great fit for you via periodic email updates.
Sign Up
Join Our Talent Community
Share a bit about yourself, such as the career area you are interested in. We will then reach out to you when the perfect position is available!
Sign Up