Data Sciences and Solutions
As a Data Sciences and Solutions recruit, you will be part of the driving force to speed up the process of getting molecules into the clinical trial phase and commercially available to patients. You will use clinical trial data to analyze the safety and effectiveness of new medicines. With multiple molecules in Lilly's development pipeline, Data Sciences and Solutions recruits play a vital role in getting a molecule approved and into the hands of patients who need it most.
Interns are assigned projects that:
Solve real business needs
Build a comprehensive understanding of the pharmaceutical industry
Help create clinical trial processes for Lilly
Internships are the primary entry point into a career at Lilly, with many interns receiving full-time offers. As a full-time hire, you will begin as a clinical data associate, responsible for all data aspects at the study trial level. You will lead an extended data team to ensure delivery of quality and on-time observed data for critical study/compound decisions.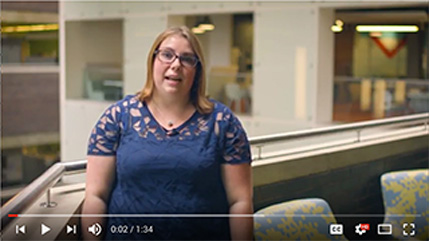 Employee Profile: Data Sciences and Solutions
Sara Bigelow finds her role at Lilly as clinical data associate allows her to work directly in the clinical trial space, making life better for patients.